WWW.SAMCLIVE.COM - WHERE GOSPEL MUSIC LIVES
LLISTEN TO THE GOSPEL MUSIC MACHINE ON CIUT 89.5 FM SUNDAYS 7 - 10 AM
Trusting in the Lord, Papa San's music added another element to his unique style, and created another form of Gospel music; A unique Gospel / Reggae/ Dancehall blend that has brought many to know and accept Jesus Christ as their personal Lord and Savior, which has thrilled Papa San, knowing that the Lord is using him to bring the truth about Jesus to many people. Papa San explains."I've gotten so much great response, and it's only increased over time. We've seen thousands of people come to Christ at our concerts. Some came to the shows just to see what it would be like to hear a Gospel message put to Dancehall music. Many of them have been shocked -- in a good way --at what they heard, and gotten saved in the process."
"Anointed, Inspired, Refreshing, Focused", these are just some of the adjectives used to describe the vocal ability of Amoy Levy. As a seasoned musician, her musical influence can be found everywhere within the music community.
Jassette's down-to-earth demeanor is refreshing and endearing. When she takes to the stage, her commanding and powerful voice along with her positive energy captures her audiences and leaves them feeling rejuvenated. Her heartfelt songs of hope and healing and encouragement are in a musical package poised to play to both the church and the masses.
The Men of the Kingdom (MOK) Ministry is an integral part of our church community. Our men are equipped to become great examples and leaders in our homes, our communities and our churches. MOK are encouraged to fulfill their god given potential through the development and use of their spiritual gifts; maintaining godly character & living a Christ centered life. Our goal is to positively influence our world so that others may come to Christ
Because I think what God did inside the birth of reggae message was to uplift the people that were in degradation, the people who suffered. I mean, the music was birthed out of suffering! Out of Trench Town. It was inside of the pain and the agony that people started singing about it. It is inside of the pain that people are experiencing, where God has given us songs and he's using the Gospel as a vehicle to go inside places where we probably would not be able to go. But I see this as a continuation of what took place in the '70s in Jamaica.
Love God, proclaim his name, sing his praises, seek his will, be bold for his purpose, encourage someone to serve him! Patricia Shirley Sings
Patricia Russell is an inspirational singer, speaker, author and songwriter. Keeping it simple is Patricia's desire in all her endeavours and this holds particularly true when she sings. Crisp, clean vocals and an uncomplicated message sets her apart.
"Neesha Woodz is the kind of artist who captivates you the moment you see her, hear her or research her. Her talent is amazing, her presence is striking and her on-stage persona is magnetic. Her dedication to her faith and her compassion for others all combine to make her a truly inspiring artist and ambassador for God.
A'Leithia is an island girl (born and raised in Nassau, Bahamas) in the truest sense of the word, but her music transcends her nationality and while it is presented as an beautiful eclectic fusion of jazz, folk, and pop, the lyrics present the Gospel of Jesus Christ in a way that is powerful and refreshing.
Over the years he has developed his own sound, which he calls 'Prophetic Soul'. A mixture of urban, neo-soul, worship and rock, all with a very soulful finish and very strong messages, which he believes God wants the nations to hear.
FOR INFORMATION EMAIL : COURTNEY.CLIVE@GMAIL.COM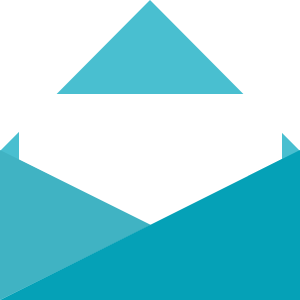 Become A Friend of Courtney Williams Music Production
We'll send you a periodic update.
Don't worry, it's not the least bit annoying.